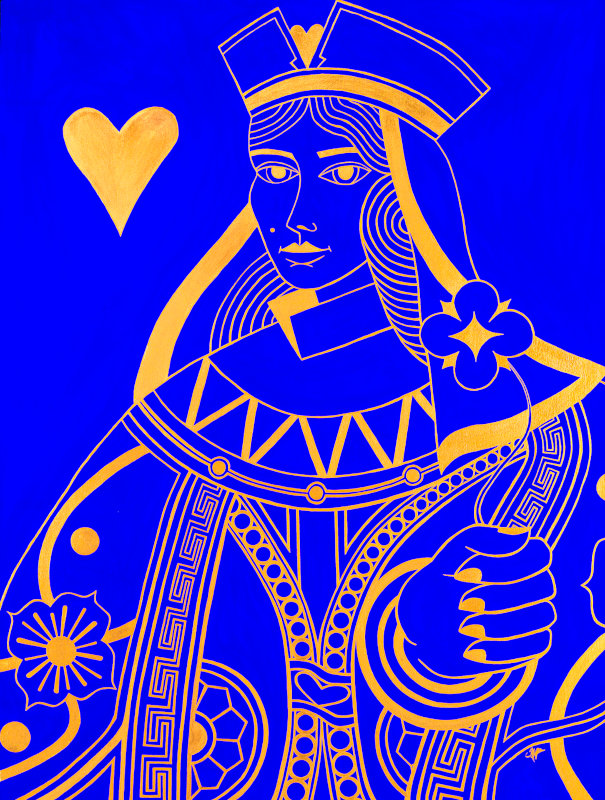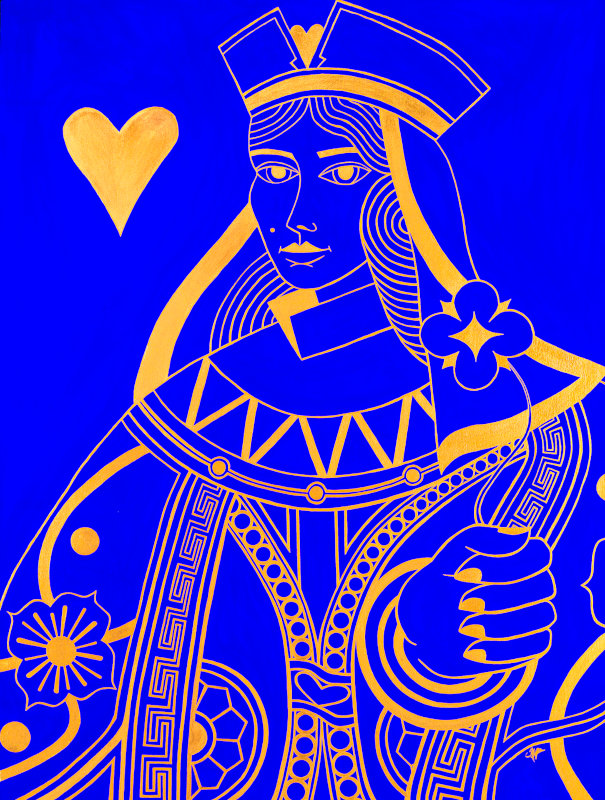 The Queen
of Hearts
The Queen by Alexis Evanoff
Specialty acrylic, oil, and metal on canvas
30x40 Inches
Its vibrance has to been seen in person
[colors of the painting are not possible to reproduce correctly on displays, cameras and printers]
Currently showing at Lewis & Fay in the Fort Stockton area of Mission Hills in San Diego, California
View Shop Policies
The Queen was created during the pandemic out of my deep wish to fix everything.
She is the Queen of Hearts offering a flower of healing.
The metallic oil paint contains actual metals.
The specialty blue acrylic paint is imported from an artist in Britain, the only source of this particular brilliant blue, which is a more accessible version of International Yves Klein Blue. It is ultra matte and should not be touched without gloves because it absorbs the oils that are naturally present on our skin.
The Queen is archival and will be traveling with her sister pieces in a show once the series is complete.