Are you a blocked artist?
Are you experiencing a creative dry spell?
A long time ago in a galaxy far, far away were you a poet, sketcher, painter, actor, musician and you just want to know how to get some of that back?
LET'S FIX THAT!
I teach personal, bespoke, tailored-just-to-you art & photography lessons and art coaching in everything ranging from the person who always wanted to draw but never thought they could (I can teach ANYONE how to draw—all you need is to be able to see and have enough hand-eye coordination to sign your name or text)—to the photography professional who needs to know how to use Adobe Lightroom and how the copyright part of the business works to the writer who is blocked in a wordless desert and needs to find the oasis in their heart.
Aside from having gone to school for art, and having been a professional Commercial Photographer for the past two decades, I also am a certified Therapeutic Art Life Coach and I LOVE to teach and inspire.
Also, these days, with the distressing events of the worldwide pandemic of COVID-19, our studio has opened up more room in our schedule for Theraputic Art and Creativity Coaching lessons online, and in person at the studio on a one-on-one basis (county, state, and WHO guidelines will be followed). The healing nature of art is very needed at a time like this.
Private lessons and coaching are at my studio in San Diego, California (or some can be arranged online) for as low as $50/hour for pre-paid clients. Please call or email for more information
Please contact me for more details
---
Private Drawing Lessons
$50.00 – $75.00
Learn to master drawing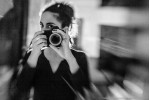 Private Photography Lessons
$50.00 – $75.00
Learn to master photography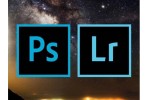 Private Photoshop & Lightroom Lessons
$50.00 – $75.00
Learn to Master Adobe Photoshop and Lightroom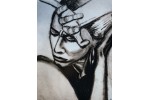 Art Coaching
$50.00 – $1200.00
Using the 12 step program method to help you unblock as an artist, and gain confidence in any art discipline. Starting at $50 pr. session.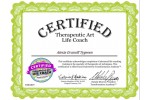 Therapeutic Art Life-Coaching
$50.00 – $75.00

I have an accredited certification in the field of Therapeutic Art Life Coaching. I am not a licensed therapist, and psychology is outside of the scope of our sessions together. However, our goal together would be to help relieve and deal with the everyday stresses of life as well as build a sense of inner peace, happiness, and gain confidence in a safe space.

Therapeutic Art Life Coach Certificate

1