Are you a blocked artist?
Are you experiencing a creative dry spell?
A long time ago in a galaxy far, far away were you a poet, sketcher, painter, actor, musician and you just want to know how to get some of that back?
LET'S FIX THAT!
Private art lessons and art coaching are at my studio in San Diego, California (or some can be arranged online)
for as low as $100/hour.
Email for a free 10 minute consulation!
Sign Up For Private Art Lessons Today!
---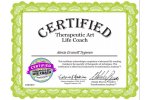 Therapeutic Art Life-Coaching
$100.00/hour
I have an accredited certification in the field of Therapeutic Art Life Coaching. I am not a licensed therapist, and psychology is outside of the scope of our sessions together. However, our goal together would be to help relieve and deal with the everyday stresses of life as well as build a sense of inner peace, happiness, and gain confidence in a safe space.
Therapeutic Art Life Coach Certificate